REPAIRING IRRIGATION SYSTEMS
Got an irrigation problem? Bought a property with an existing system and need help? TerRain Irrigation can help. Whether it's replacing broken heads or troubleshooting the system. When necessary, we can replace an existing system that is dilapidated or if a maturing landscape has outgrown a system's usefulness. Give us a call and we can discuss your options and see if our services can meet your needs.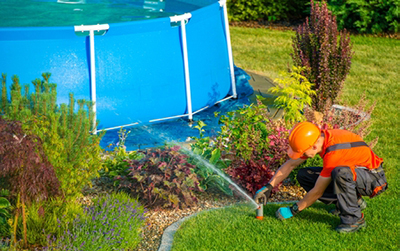 Irrigation Repair Services Offered:
Repair broken sprinkler heads
Test and replace sprinkler nozzles
Relocating sprinkler heads
Upgrade timing devices/controllers
Add new zones
Install drip irrigation
Spring start up - opening irrigation systems
Fall winterization - closing sprinkler systems
We are available on an "on-call" basis throughout the year to provide these services.